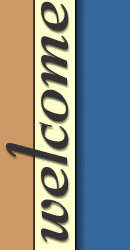 Welcome to the Mark Winker web site. The site will primarily function as an online resume/portfolio and, as you can see, it is currently a work in progress. I hope to find some time to finish it up in the near future. Until then, feel free to contact me and please take a moment to view some of my current projects. Thanks for stopping by!


December 01, 2023
Netformz Web Design Company
As the chief developer and owner of Netformz, my time is split between all aspects of the web development industry. A typical day includes everything from sales and support through web project development.

GotSEP Web Site Marketing
Together with my business partner, Grant Winker, GotSEP provides web site marketing services ranging from keyword research to optimized content development. "Increase your search engine positioning through targeted content development".

Netstorez Ecommerce Solutions
Netstorez ecommerce software was developed with 3 main features in mind: 100% customization capabilities, producing search engine friendly product pages, and providing an affordable and secure ecommerce solution for Netformz' clients.

Netsitez Content Management System
Netsitez is a highly flexible, fully customizable, web based content management system. The primary purpose for development was to allow my clients to easily manage their website's content through a web based administration.