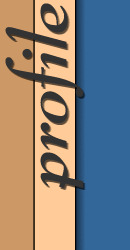 The profile below is primarily my professional experience so I figured I had better cover a little about myself up here. I've been "playing" with computers for over 25 years starting with my first Apple II+. I had a lot of fun creating my first horse racing games and text based adventure games back in the beginning. Things have come a long way since then...


Having first majored in engineering and then architecture, I eventually find myself here -- running a successful web development company, Netformz, while working to complete my degree in computer science. The logic of mathematics from my engineering studies and the design emphasis from my architecture program provide a solid background for the web design and web application development industry. Using this experience and advancing my knowledge of web design/development/programming, I have since developed over 50 custom web projects and many other template web sites and web applications.


• Web Site Development
Experience in HTML, Perl, PHP, MySQL, JavaScript, CSS, DHTML, XML, search engine marketing, Internet marketing, print and web-based image development, and UNIX, Windows and Mac environments. Continuing research and study includes search engine ranking systems, web site marketing, and furthering my knowledge of web based programming and database development.

• Computer Applications
Thorough understanding of DreamWeaver, Painter, Photoshop, FreeHand, Flash, and MS Office. Other applications used on various projects include AutoCAD, Form•Z, UpFront 3D, Bryce 3D, Fireworks, and whatever it takes to achieve the result. Having written many tutorials for web applications I understand the value of following the instructions when first trying a new application -- this process and my previous experience allows me to pick up new applications very quickly.

• Project Development
Through actual work experience I have furthered my understanding of the web design and development process. Using these skills I have created various web sites ranging from simple static web sites through complex database driven and e-commerce web sites. Furthermore, as the owner of Netformz, my experience includes maintaining successful personal and business relationships with my clients -- this is achieved by delivering the highest quality work with an emphasis on customer service.



• Netformz Web Design Company (1999-Present)
Margate, FL
Chief Developer and Owner
Duties include everything from sales and phone support to web site development and staff management. My primary focus has been on the web site development end of things with an emphasis on database development and integration into secure Internet environments. I have personally completed over 50 custom web sites and many more template style web sites.

Other duties include web application development such as online forms, shopping carts, web based site administration, database integration, and countless other custom scripts developed for specific needs.

• All I.Q. Corporation (1999-Present -- Consultant)
Boca Raton, FL
Chief Consulting Web Officer
"As Chief Web Officer, Mr. Winker has experience in all phases Internet project development from initial design and database integration to execution of secure user and administrative environments."

• GotSEP Web Site Marketing (2001-Present)
Boca Raton, FL
Chief Technical Officer
Through hundreds of hours of research and development we have created a solid base on which to launch various web site marketing plans. With the ever changing Internet, keeping up with the current developments in the industry and predicting which direction to go is our prime focus -- Our methods have proven very successful in a number of areas to date. This company serves as the research component to Netformz.

• Central Coast Concepts (1996-1998)
San Luis Obispo, CA
Graphic Design and Prototype Development
Developed scale prototypes of products, working drawings for injection mold fabricators, and graphic presentations.



• Avara Level Design (1998-Present)
Avara Level Design was developed to share what I had learned about creating custom levels for the Macintosh game Avara. Having much trouble myself trying to locate accurate information and tutorials, I decided to create this web site in the hopes of helping others. The project has turned out to be a huge success and the web site sponsored several contests, discussion forums, online conferences, and other projects to help advance the Avara community knowledge. Although the game itself if slowly losing it's following, there are still active discussions continuing on the web site. This was my first official web site.

• Jiffy Lube Assistant Manager (1994-1995)
The highlight of this job was making it to the Western USA Regional Finals in Jiffy Lubes' Best of the Best competition. Our team of 3 competed against teams from as far away as Hawaii. We finished in 3rd place so we did not advance to the national finals, however the competition at that level was very exciting. The point of sharing this experience is that through this process and my management experience at Jiffy Lube I became convinced that customer services is Number 1.



• Cal Poly San Luis Opispo, California (1995-1998)
Architecture and Environmental Design (Computer Enhanced Program)
I left the program after my 3rd year which was one year after I had completed the entire Computer Enhanced Program. I realized that my desire was to work somewhere in the computer industry and I came back to Florida to figure out what to do -- Netformz was created shortly there after.

• Palm Beach Community College, Florida (1990-1992)
Pre Engineering
Graduated 1992 with a 3.1



• Avara.org Solo'99 Level Design Contest
Gold Award Winner for Zibrack99
Zibrack99 was a level set I designed and programmed for the Macintosh game Avara. It's "very original level ideas and scripting" earned it the winning award in the competition. Even to this day I receive emails asking for hints on how to complete the challenging parts of the levels.

• Golden Web Awards
Presented by The International Association of Web Masters and Designers
Numerous sites have earned Golden Web Awards over the past few years. The 3 most recent recipients of the awards are:
CollegeSublease.com
InternetHospitailityConsulting.com
SFRealty.com



Future plans include continuing to expand Netformz while maintaining the highest levels of quality and customer service. This is achieved by working with and hiring the most capable and friendly team members. As Netformz continues to grow I plan to find myself working with the newest and most efficient technologies to deliver the highest quality services to our web design and marketing clients.