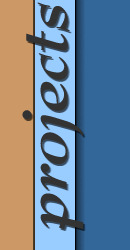 With over 5000 products and many times that number in memberships, MyHealthPro.com is a leader in the online Health and Wellness industry. It has been and continues to be an exciting experience working with the visionary ownership and staff at MyHealthPro.com. I look forward to keeping this page updated as we add new and exciting features to MyHealthPro.com's growing web site.

Below is a short list of the custom designed features that helps make MyHealthPro.com a success.

Web based admin for everything from order status updates to automated follow-up email reminders.
Targeted marketing based on product orders.
Membership accounts for easy checkout.
Cart contents summary on every page for an enhanced customer experience.
Backend administration for all aspects of the web site. Features include product and image management, ability to add new product category pages, statistical reporting, and more.